More than the sum of all things
An end to waste
Keep what's good, fix what's broken. Farming sustainably and paying attention to regional quality when eating. Easy as that. That's the Keep.
We accept our responsibility
Making the right decisions every day sounds very exhausting. It becomes even more difficult when we give up and don't even try. Our appeal to you: Do what you can. We share our journey with our guests, learn from each other and inspire each other.
Old love does not rust
Our furniture tells a long story. For most doors, couches, chairs or tables, we made new from old. Upcycling is not only the trend of the hour, but has always been our philosophy: Redesign, Reuse, Recycle.
The cycle of life …
is not called "circle" for nothing. It's like compost: waste becomes soil in which new life can grow again. This is called the circular economy, or the cradle-to-cradle concept. At The Keep, we call it simply: The only way to go.
We redesign, upcycle and give old things a new function. The best thing about the Keep-Way? We avoid unnecessary waste. That's what drives us every day. Our credo: As little as possible, as much as necessary.
We celebrate colours, diversity and sustainability
And by that, we are not alone in this world. The incredible talents of
Bureau Gerstgrasser
have given shape to our vision and made it visible to the outside world.
You made your bed, now sleep in it
And we want you to be comfortable. Our rooms are designed so that you will have your pleasure.
Keep Living for All
Here you will meet travelers from all over the world. For cooking, for example, to sit together comfortably and play cards. Workshops are also held here. You can participate or host some yourself.
Get work done
What is most disturbing at work: a soulless workplace. Not with us! Our workplaces are atmospheric – and highly flexible.
A trusting and at the same time professional environment
You are a healer, therapist, coach and looking for space for your work? We would like to make this possible for you: You can use our Healing Room by the hour, by the day, at short notice or in advance.
rent.
At good parties it is the kitchen where everyone comes together
Lovingly equipped with everything you need and an insanely good coffee machine. Matching: our snack vending machine. Filled to the brim with organic snacks and regional beer, bamboo toothbrushes or vegan condoms. You never know.
What you can experience with us
You're stopping by The Keep overnight and feel like doing a morning routine with Anna. Then you can easily book our additional service "Yoga & Meditation at the mountain top".
The whole world in your own garden
Barbara is from Saalfelden and says that there is a herb for every ailment. She passes on her knowledge to those who's interested. And it's with us, at The Keep.
We'll let you in on a secret:
Salzburg has many rough edges. Even if the city presents itself like a small museum, beautiful places of freedom lurk everywhere, just waiting to be discovered. To look behind the facade of the city of Mozart is worthwhile.
The Keep is the perfect home base for your journey of discovery. We live community and bring together what belongs together: cosmopolitan travelers for whom sustainability is not just a buzzword. Getting to know the world, learning to love Salzburg.
You hardly believe it, if you have not experienced it by yourself
Salzburg city, culture, architecture, culinary. And then, not even an hour away, lakes, mountains, forces of nature as you only know them from movies. Hardly any other place offers as much variety as Salzburg. What you have to look for elsewhere, Salzburg manages effortlessly.
With the license to take a breather
While you're busy exploring, we'll make sure you're comfortable in your home away from home. Our offer is extensive: We show you our favorite yoga place at the Mönchsberg, pick herbs together or make natural cosmetics – whatever works. Once you're done, we'll be waiting for you. And toast to your vacation in Salzburg at The Keep Eco Residence with locally sourced food.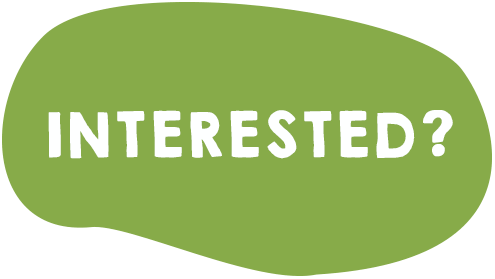 Stop by, call or email us at:
You may also be looking for: